As you know, Treehaus made its first appearance at Publika's FAB Market yesterday. Sharing our space with two incredible artists;
Jesica Karina Anna Constantin
and
Anwar Suhaimi
(otherwise known as Noa); as well as a very talented graphic designer;
Muhammad Izzat Mustafa
; we managed to cram our stall with all sorts of awesome stuff!
And here is Ay of Treehaus digging around under the booth! Probably ducking from the camera! The vintage tattoo inspired mixed media pieces behind Ay are the works of Jesica, and seeing as they were priced at RM30 and under we thought it was a ridiculously amazing deal for original artwork!
We didn't have that many products to begin with, being that this was merely our sample sale and we were just testing the waters but when Cheryl took this photo halfway into the day, most of our necklaces had been sold. What a shame it was that she was too anxious earlier in the day to remember to do so!
Our first two customers! Cheryl was too excited by their purchases and promptly forgot their names! Nevertheless, we will forever be grateful towards the two of you for supporting us!
EDIT: Hello to Melissa on the right!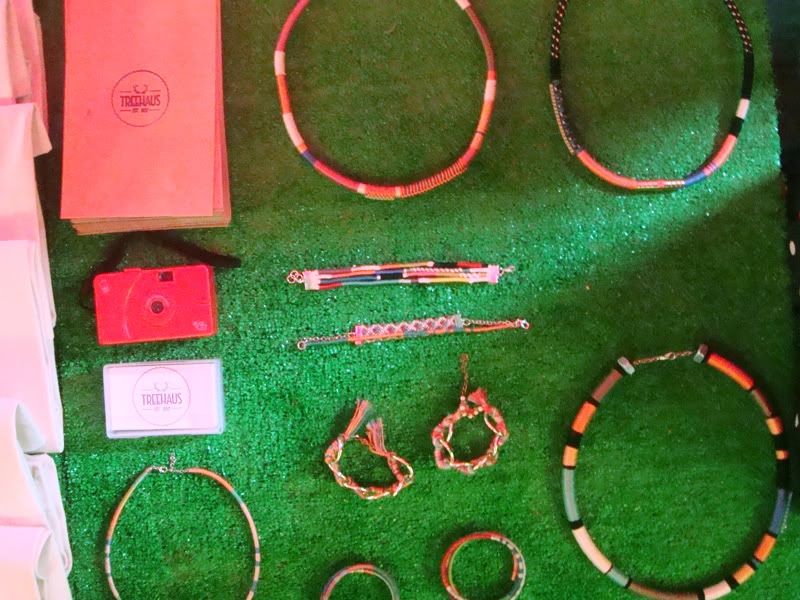 A not quite close up of our products (not including Cheryl's little red point and shoot film camera).
Graphic designer, Izzat, signing posters for his first customer,
Hazaiera
(who also happens to have a wonderful tumblr).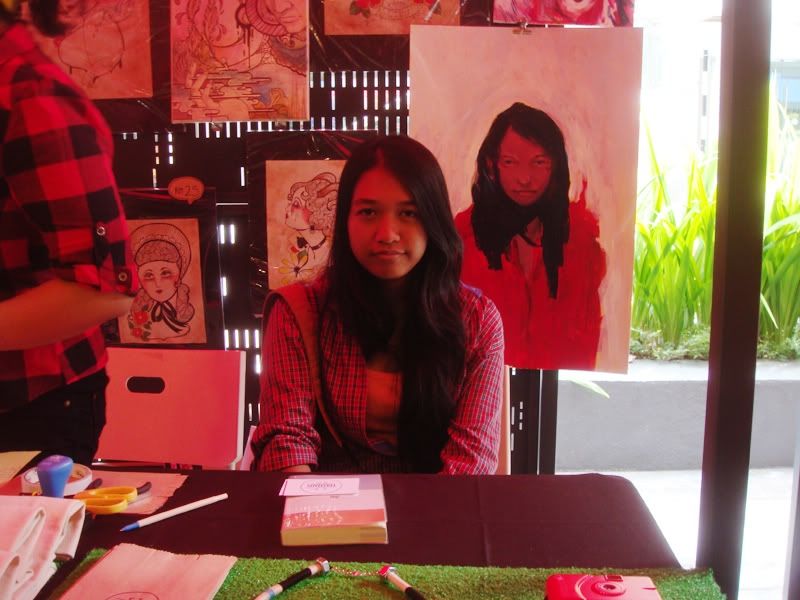 The darling Hazaiera posing next to Noa's artwork. Aren't they eerily similar?
Izzat, Ay, and Jesica having a laugh.
Noa and his girlfriend goofing around! Finally managed to tweak the camera (but it was the end of the night so boo!).
All in all, we had an amazing time getting to know people and seeing what the customers liked. And now that we've somewhat got a feel for markets (this was our first experience as market retailers!), we're planning some amazing stuff for round two!